Last Friday, May 6th, Tragic Media exhibited at Interactive Day: the West Coast's premier digital marketing and technology event. With over 1,000 attendees, Tragic Media had the opportunity to meet with some of San Diego's top players, ranging from local marketing professionals to advertising agencies to upcoming start-ups. The conference offered tons of great insights to the tech industry trends with speaking sessions by Moz's Ronell Smith & Qualcomm's Dan Novak.
One noteworthy session was a lecture by Dr. Don Norman of UCSD's Design Lab. The session, titled "From Design Thinking to Design Doing", explored the concept of designing to solve problems. Human-centered design, Dr. Norman explained, is design that goes beyond creating a pretty product, and provides solutions for the user. With his vast experience in product design at Apple and HP, Dr. Norman also explained the importance of technology and humans working together in partnership, rather than technology replacing humans. Humans' natural creativity actually complements technology, helping to create better designed products.
Interactive Day also included the PitchTech Competition for local entrepreneurs. The event offered San Diego's innovative start-ups the opportunity to pitch their business to some of the top influencers in the tech community. Pitches ranged from fundraising app Donate.ly to interactive pet hub CleverPet. The top teams then advanced to the final round, giving the audience the chance to vote on their favorite pitch. In the end, healthcare platform SouthDoctors took the prize, and was granted $5000 to help expand their business.
Morgan Spurlock's keynote session was probably the most popular speaking event of the day. As a huge content creator, Spurlock used his expertise to discuss how brands can expand their content by emphasizing brand values. With his documentaries Crafted and Focus Forward Films, he has been able to share the personas of brands like GE and Haagen Dazs, creating engaging content that humanizes these companies. Spurlock argued that marketing is about selling an idea, rather than just the brand.
Another highlight of the event was meeting the local SaaS company, Zesty.io. Zesty has built an enterprise level cloud-based CMS, and they are right down the street from our office! Their platform empowers marketers and developers alike and by building their CMS in the cloud, Zesty keeps your website free from the hassle of IT. We are excited to learn more about the platform and the advantages that it can offer to our clients.
Interactive Day showcased some of San Diego's best agencies and marketing minds, and Tragic Media was excited to be included in that group. As a digital agency specializing in growth-driven design and marketing, we focus on bringing the latest technology and best practices to our clients' web projects everyday. If you to need to upgrade your web presence or are in need of a new CMS or e-commerce solution, contact us today to schedule a time to meet and discuss your goals for 2016.
Interactive Day Mixer
Tragic Media at Interactive Day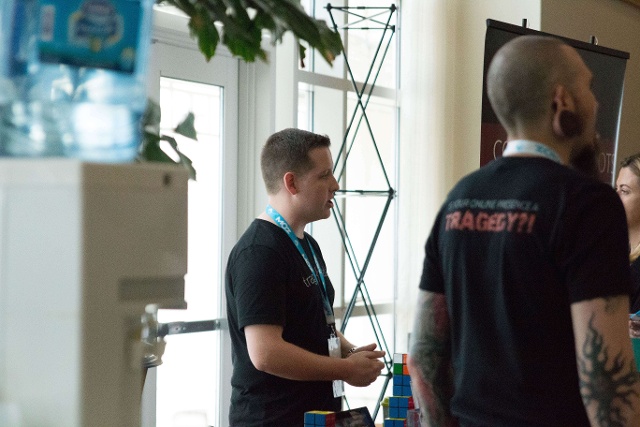 Hughes Marino at Interactive Day
Vitamin T at Interactive Day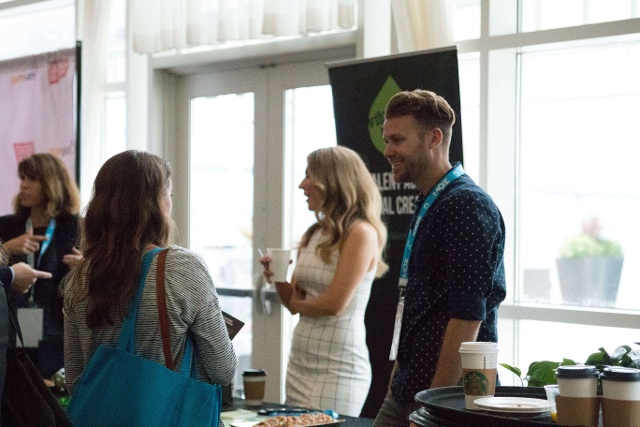 Interactive Day San Diego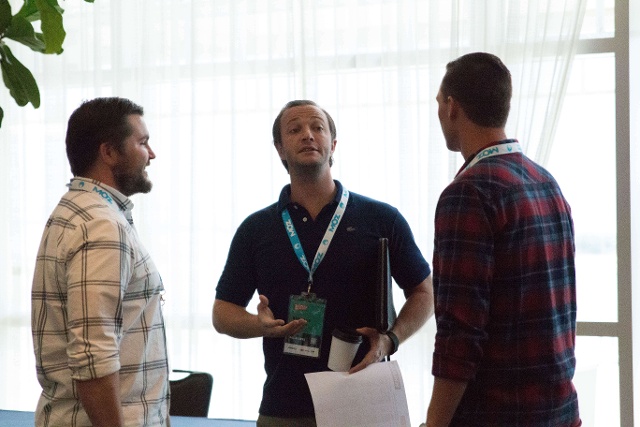 Interactive Day San Diego
Princess Rap Battles Wins!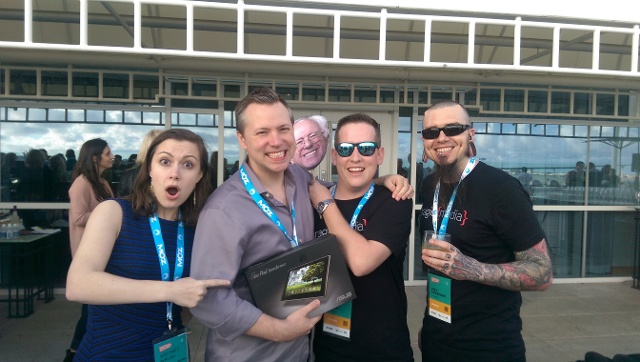 Tragic Media Rubiks Cube