According to many sources, Magento 1 is approaching its EOL (End Of Life) on November 2018. According to a recent article posted to Magento's blog, Magento 1 will "continue to be supported for the forseeable future." The post is a bit vague on details- it is clear that Enterprise users will not be "kicked out" of the platform, but what this means for Community users and how much support will be provided is unknown. Magento is still encouraging users to move to Magento 2, and we recommend that you begin moving towards this upgrade to avoid any panic about loss of support or essential security updates.
How is My Site Going to be Affected By Magento 1 EOL?
Going from Magento 1 to 2 isn't going to be a simple "flip of a switch" or update that temporarily pauses your site's functionality. Magento 2 is a replatform that will require you to migrate your data and may be best served with a redo of the site itself.
Unlike basic version updates of the past, your web development and maintenance plans will need to drastically change if you plan on staying with Magento for your e-commerce needs. Magento's migration tool makes it as streamlined as possible to migrate data like your customer files, sales history, product data, and other important information over to the new M2 platform. However, many themes, modules, and customized schemes that you've been using within M1 all these years will need to be reworked or coded from the ground up after you've gotten a new store setup running in Magento 2.
Why is the Timing of Upgrading to M2 So Important?
If you choose not to take action right away, you should be aware that Magento plans to support Magento 1 for a while longer. Sites that still use M1 won't cease to function once the end of life date passes. However, Magento is strongly urging merchants still employing M1 to switch to M2 as soon as possible. Planning an upgrade should definitely be prioritized because M1 support is going to dwindle and of course eventually stop being offered altogether.
Most all, proper precautions must be taken in having to migrate your M1 site to a brand new M2 one. In allowing sufficient time to make development plans, making the switch to M2 will be as seamless as possible. While your site will still be functional in November 2018 and onward, it won't necessarily be secure or as robust as it could be. By making migration and development plans now, you can start deciding on what new features you would like to implement and figure out how to import or rework the modules and other customization your M1 site is using. Because many web developers are going to have their hands full in November 2018 when M1's rumored end of life date comes around, the last thing you want is to make your plans at the last minute and face a major disruption in operations.
Additionally, having to re-platform right before the holiday shopping rush isn't the best course of action when it's the most crucial time to close sales: late November is the absolute last time of year that you'll want to worry about not having a functioning e-commerce solution in place that has access to proper support.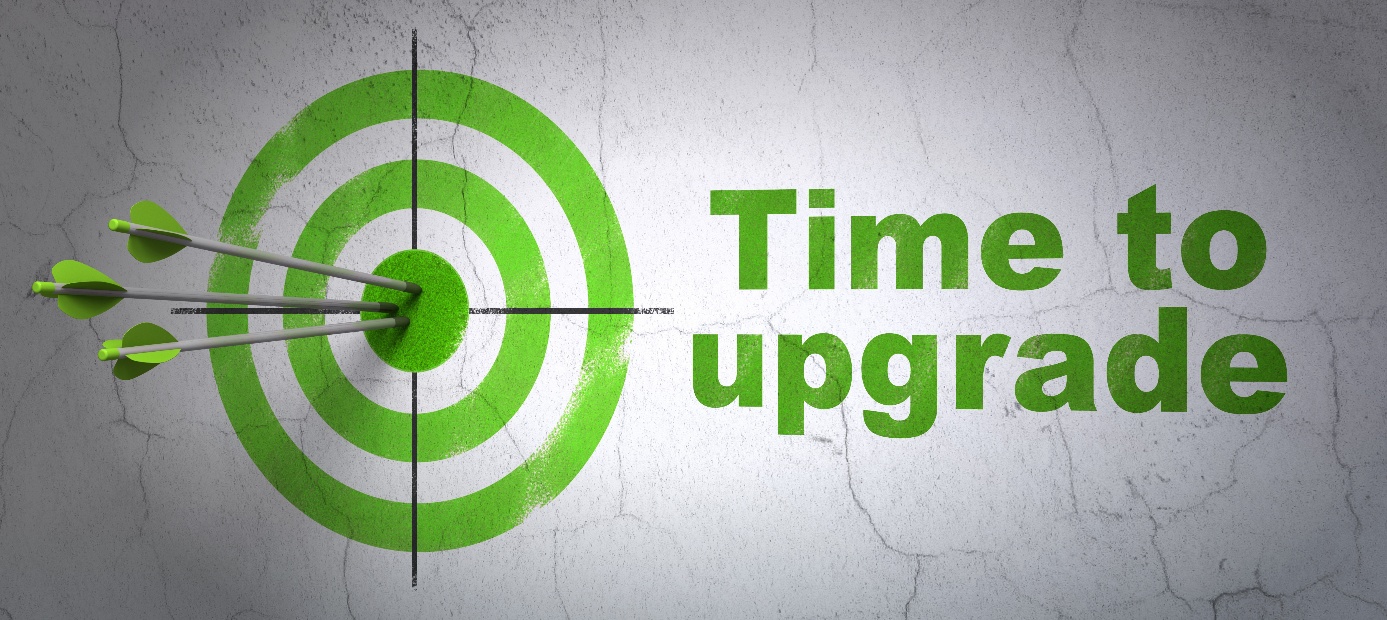 What Can I Look Forward to in Going From M1 to M2?
Magento 2 is going to have several new features, many of which are far more advanced than what M1 currently offers. There are plenty of reasons to be excited about the re-platform despite the work that will be required to move over.
Increased personalized and customer segmentation is a feature you will definitely have to look forward to upon re-platforming to Magneto 2. You will be able to target specific customers based on browsing habits, prior orders, interest shown via wishlists and other methods, and other data-centric ways of personalizing the online shopping experience and controlling which products get displayed to customers. Taking advantage of that degree of personalization and targeted marketing, helps foster customer loyalty and increase revenue.
Improved search is another function that is vastly improved with Magento 2. M2 utilizes Elasticsearch as accurate native search results are extremely important to extending visit time and increasing conversion rates. One of M1's weak points was the inability to refine searches by attribute details and other options, with many M1 stores having to use third party extensions or custom solutions so that visitors to the site would be able to look things up with ease. This M2 feature helps ensure that visitors to your site can find precisely what they're searching for. While third party options are available in M2, the enterprise version is pre-loaded with Elasticsearch so it's ready to use right away.
Varnish caching is another feature that M2 site users will enjoy, particularly if you have a content-heavy site. Site owners can rejoice that performance greatly speeds with the help of Varnish's sophisticated caching mechanism that makes it possible for visitors to browse the site without having to load the same page constantly. This is a major time-saver for image-rich online stores who don't have to sacrifice image quality and quantity for load time and customers with ever-shortening attention spans. Inability to view content and frustration with long load times cause shopping cart abandonment and curtail repeat visits, so Magento 2's enterprise e-commerce bundle with Varnish is a match made in heaven.
Moving to Magento 2 is more than a simple update and will require advance planning, especially to execute in time for the peak holiday shopping season. Book those web development appointments as soon as possible, as you won't be the only one! Migrating your store's data isn't going to be an overnight endeavor. In addition to more robust admin solutions and support, having an M2 store is going to completely catapult your site to an improved user experience that will keep customers coming back and constantly spending money. Visitors will be more likely to return on account of more efficient search functions that show them relevant results and speedy load times for high-quality images, videos, and other content that tells them more about your brand than simple text.
While M1 support isn't going to disappear overnight, exactly what is going to happen in November 2018 is still unclear. If you are currently on the M1 platform, it is our recommendation to begin preparations for an upgrade right away. Even if you don't start on it this year, you should definitely start your planning to ensure your migration is as smooth as possible!